In her tender love for Christ, Teresa found the essence of the Christian message: to love, suffer, pray, to serve. In her family's home, she learned to love God above all things. And feeling that she belonged exclusively to her Creator, her love for her neighbor became even more intense and definitive.

Thus she states in one of her letters: "When I love, it is forever. A Carmelite never forgets. From her little cell she accompanies the souls she has loved in the world" (Letter, August 1919).
Saint John Paul II
Homily, Canonization of Teresa of the Andes
21 March 1993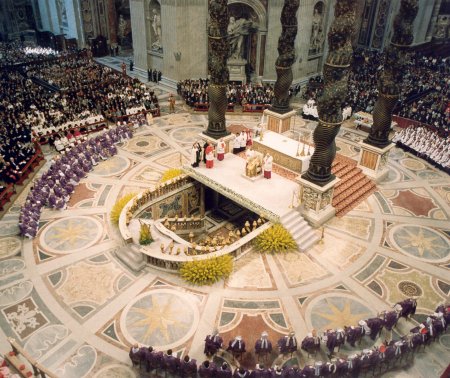 Translation from the Italian text is the blogger's own work product and may not be reproduced without permission.